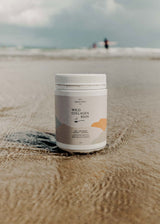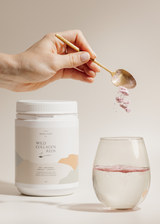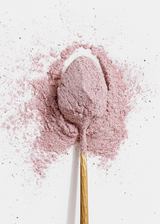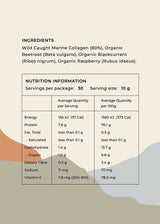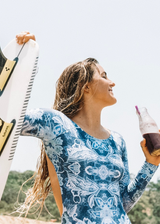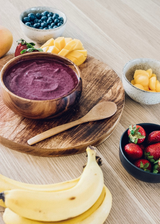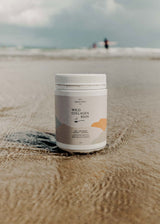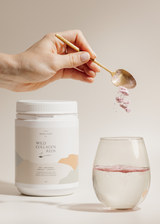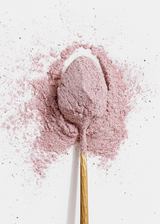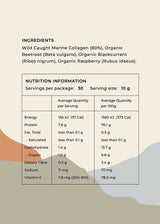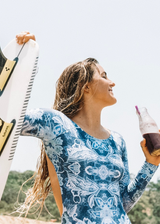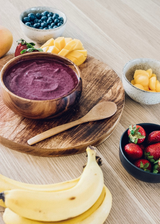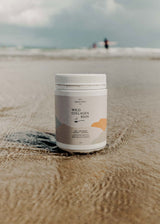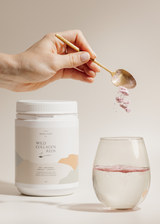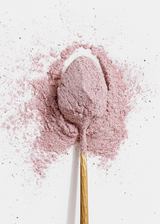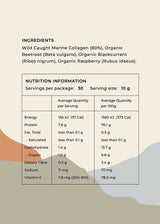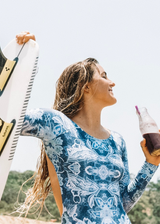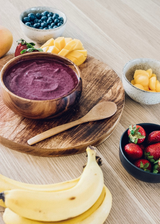 Wild Collagen Reds
Experience the ultimate collagen supplement that not only supports your skin, hair, nails, and joints but also provides you with the power of nature's finest ingredients. Our Wild Collagen Reds is a premium collagen supplement that is enriched with organic raspberries, organic black currant, and organic beetroot, and uses only the cleanest and most natural ingredients.
Ingredients
Directions for use
Allergen statement
Storage recommendations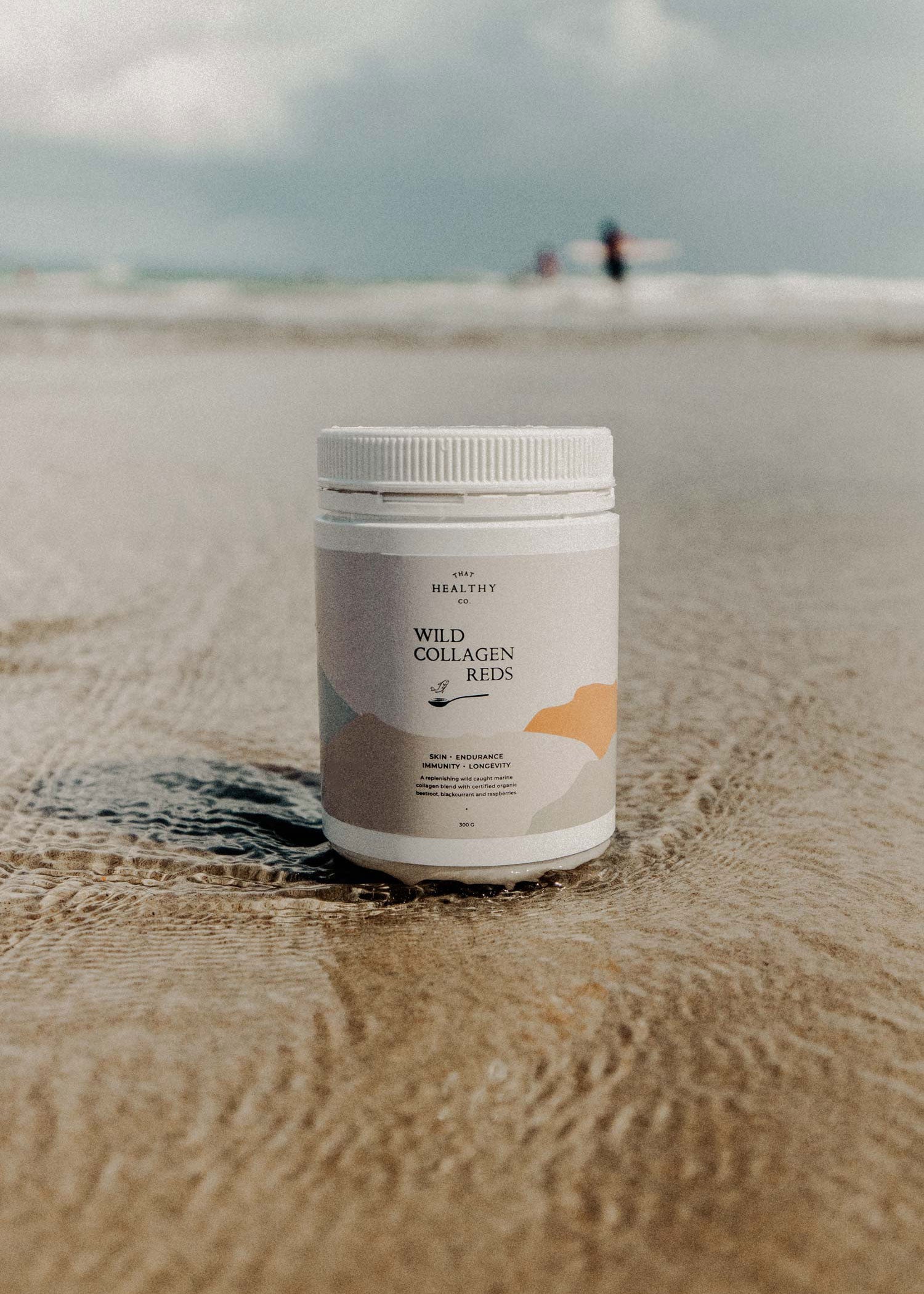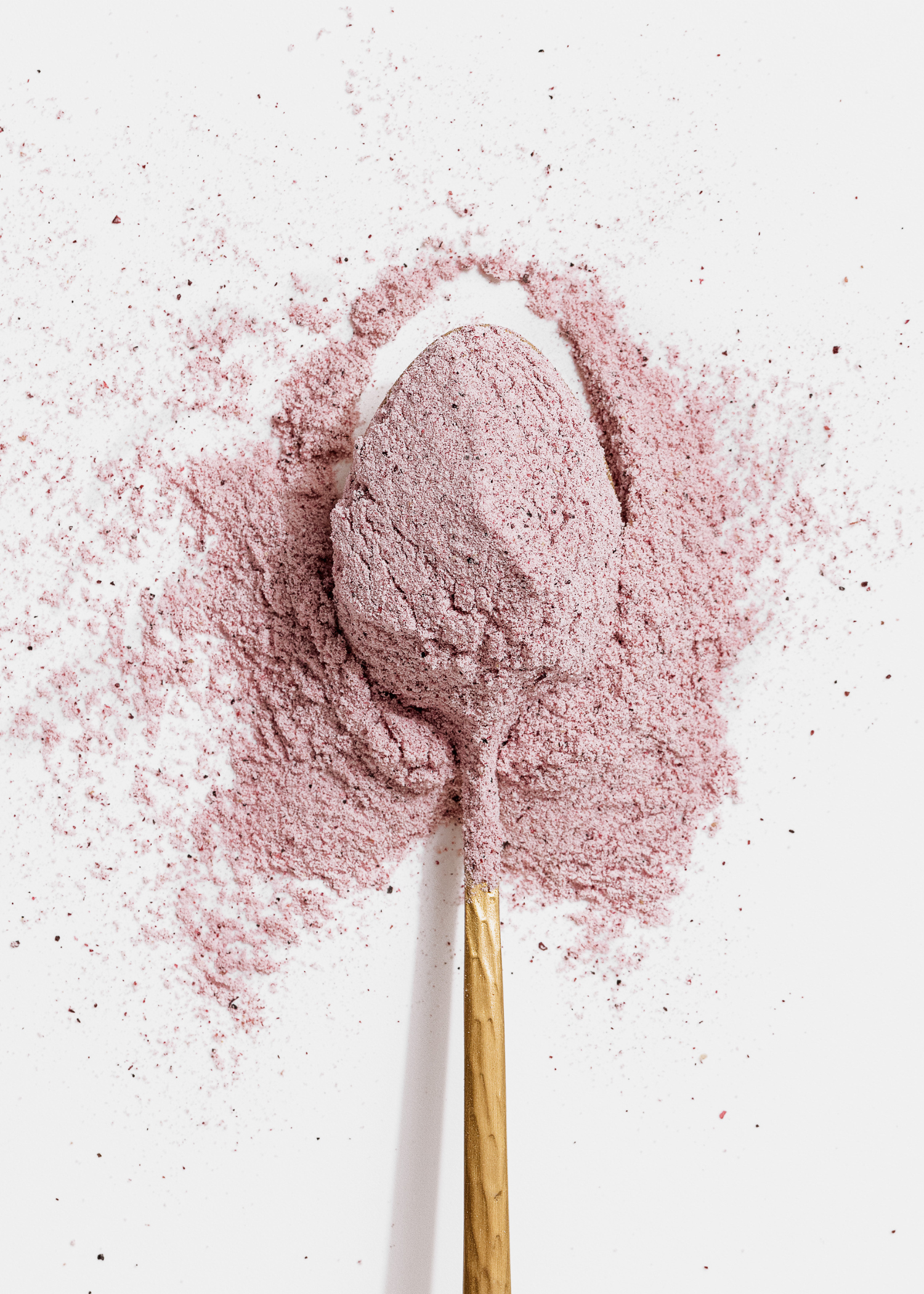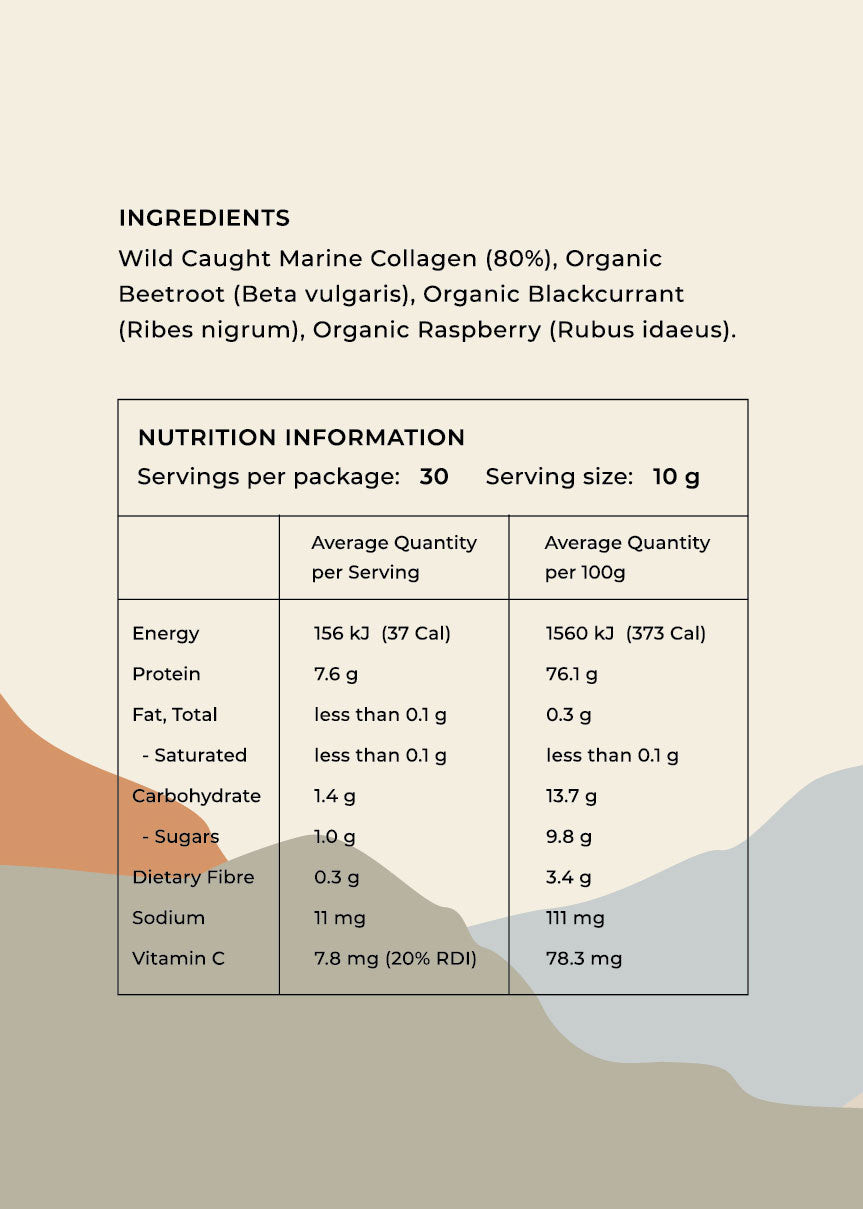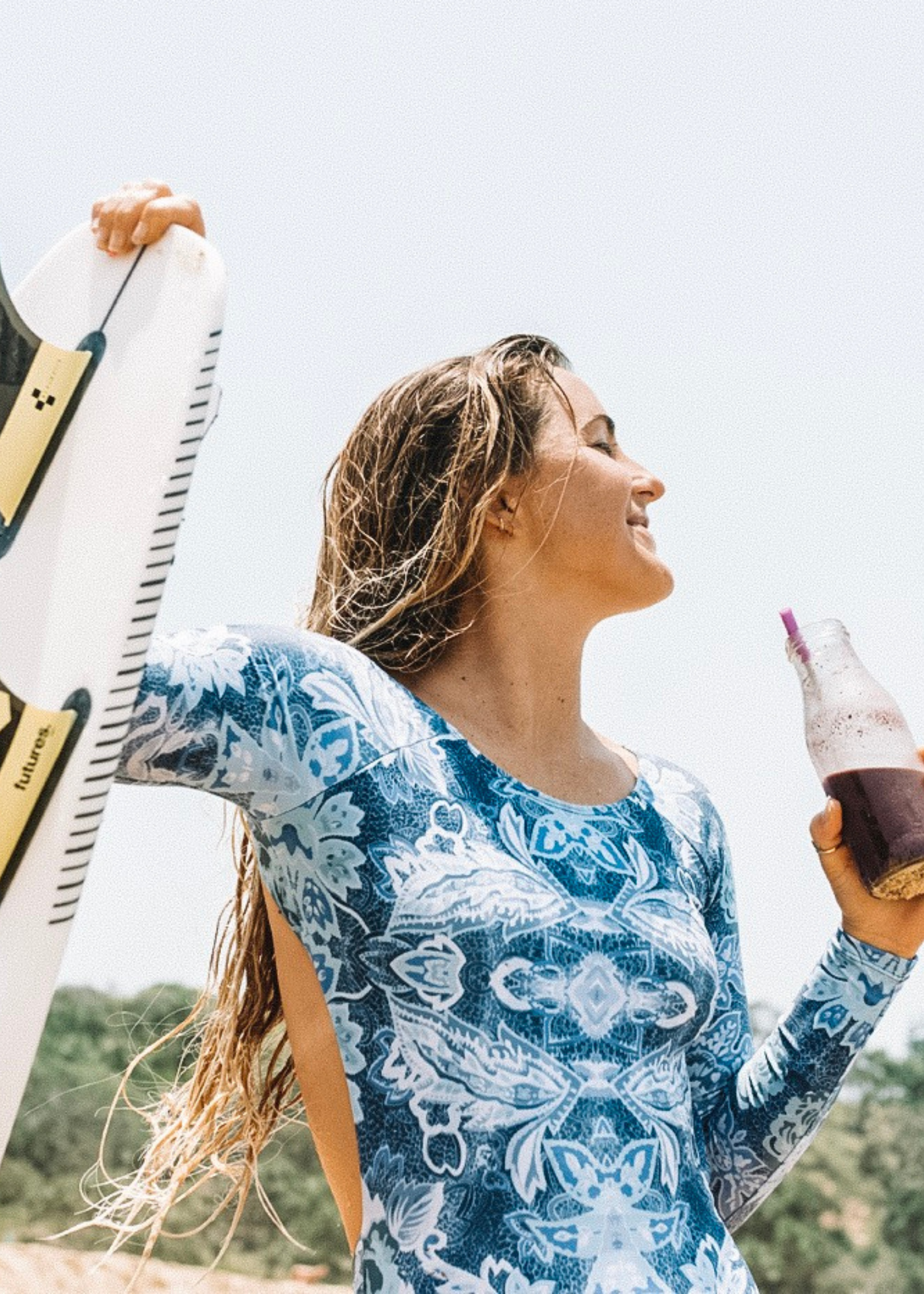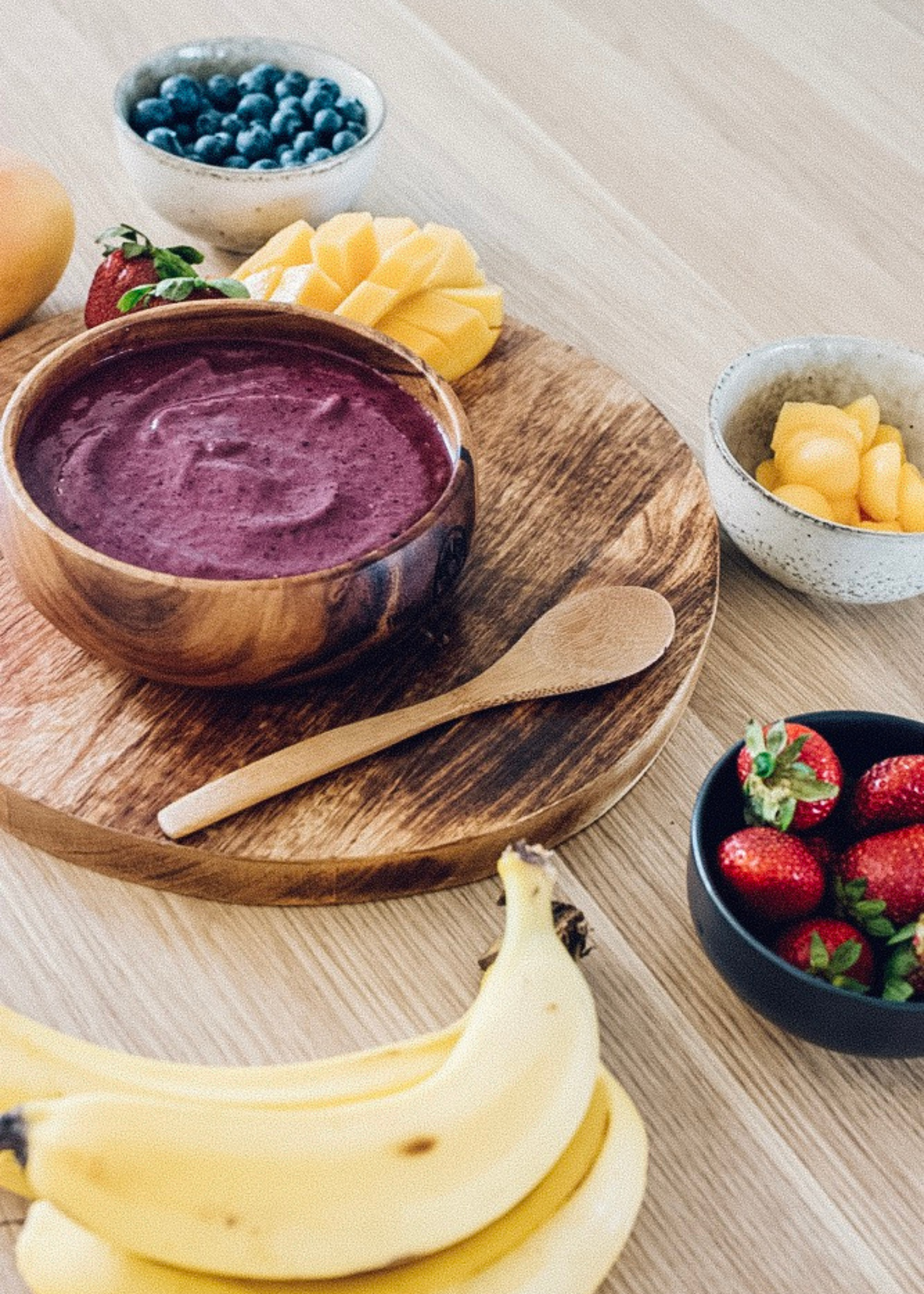 INNER FUEL FOR OUTER CARE
Each ingredient was specifically chosen to support the body in stress, exercise, travel, and outdoor activities. Originally made as a surfers' supplement, but soon realised how beneficial it was for all athletes and adventurers alike. This collagen protein powder has researched components that support exercise, the immune system, skin regeneration, collagen production, and oxidative stress (a fancy word for damaged cells). In other words, it's really frickin good for you and tastes great. It may just be the best marine collagen blend you ever try.
Infused with antioxidant-rich superfoods
The true magic of these superfoods lies in their synergy: each packed with their own unique health benefits, but when combined, they create a powerhouse of nutrition that can amplify their individual effects, offering you an extraordinary boost for your overall well-being.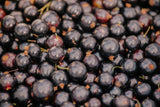 Black currant
Rich in anthocyanins, this fruit is a powerhouse that is correlated with the reduction of cancer, neurodegenrative disease, cardiovascular disease, liver dysfunction and metbolic disorders. Blackcurrants aids is reducing muscle soreness, accelerating recovery, and enhancing athletic performance.
ONLY THE BEST INGREDIENTS NATURE HAS TO OFFER








WHAT HEALTH BENEFITS WILL I FEEL?

Better digestion
(In one week)
Marine collagen has proline, gluatmine, and glycine—amino acidsd that improve the intestinal lining of the gut.

Better energy levels
(In 14 days)
Collagen aids in energy levels, moods, and appetite. When collagen is abundant in our system, it rejuvenates our skin, tissues and joints, and we experience better sleep.

Cellular turnover
(After 30-45 days / 1 tub)
Skin cells take 30-45 days to turn over. This is why it's so important to be consistent. After about a month, you should start to notice skin hydration, texture and clarity.

Full spectrum
(After 60 days / 2 tubs)
Skin, hair, and nails are looking stronger. You have an increase in energy levels, better growth, and are using less on your skin to keep it hydrated.
FAQs
Answers to some of the most common questions about this health food powerhouse.
What is collagen?
Collagen is the most abundant protein in the body and is the building blocks of our skin, bones, ligaments, joints, muscles, and organs. It contains essential (meaning the body cannot produce these and has to source them from foods) amino acids like glycine (skin health) and proline (gut lining health). At the age of 25, our ability to produce collagen naturally decreases by 1.5% each year. This can express differently in each person (bone density reduction, injury susceptibility, wrinkles, breaking bones easier, gut health, muscle degeneration).
Collagen plays a major role in ageing (quality of life, movement, and injury prevention) making it an important key factor to maintain. Active individuals have higher impacts on their bodies thus needing more to support themselves to rebuild the extracellular matrix (a fancy word for a cushioning system between our skin and bones), increase muscle protein synthesis and prevent injury.
Why marine collagen over other types of collagen?
Studies show that marine collagen peptides are 1.5 x more absorbable by the body compared to other collagens.
What are the main health benefits of collagen?
Reduces oxidative damage
Increases skin elasticity, integrity & thickness
Supports muscle protein synthesis
Reduces the signs of ageing, sun damage and fine lines
Enhances collagen production
Supports the immune system and cardiovascular system
Helps maintain ligament and gut integrity
Decreases delayed onset muscle soreness (DOMS)
CHOOSE WILD, CHOOSE RESPONSIBLE.
When choosing a source for collagen, That Healthy Co was adamant that it had to be wild-caught and from sustainable fisheries, not just an environmental imperative but also a boon for our own health.
Wild-caught fish, thriving in their natural habitats, offer unparalleled nutritional benefits over their farmed counterparts. Rich in omega-3 fatty acids, vitamins, and minerals, these oceanic treasures contribute to heart health, brain function, and overall well-being.
By choosing our sustainably sourced marine collagen, you not only benefit from the nutrients but also contribute to safeguarding the oceans for future generations. Together, we can make a meaningful difference in protecting our oceans.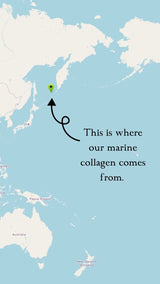 Processed in small batches

Quality Ingredients
Love it! Quality ingredients, taste great and goes well in my morning smoothie. YUM!
Wild Collagen Reds
This product is amazing, I have used it before and have been waiting patiently for stock to come back. So this time I have subscribed and hopefully won't be without it. My energy and skin love it. I do suggest to at lease allow 2 months to see the difference but some people may feel the benefits sooner. This founder has a good teacher. 😉
Best Ever Collagen
I started using this collagen while I was recovering from injury and could not be more impressed with the positive effect. Would highly recommend for anyone wanting to rejuvenate their body!
My favorite collagen
I am a Healthcare practitioner and that's the collagen I recommend to my patients! Not only its the best I found in the market but also has a delicious taste 🥰🫶
Amazing results
I used WILD COLLAGEN REDS when I noticed my hair was thinning and I was having issues with my skin. after just a month I started to notice amazing results. Would definitely recommend!