It's not rocket science...
...you really are what you eat. It's a phrase we've heard too many times. Yet, we take it upon ourselves to put this to the test. And that's just what Tarnea O'Meara did during her years as a professional surfer.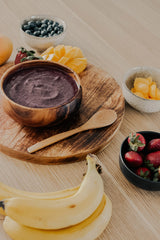 Born and raised in Queensland, Tarnea grew up in a family where living off the land was prioritised. From a young age, Tarnea's mother, Cyndi, taught her the healing power of proper nutrition and its role in a healthy, balanced life.
As Tarnea came into her own, struggling to integrate proper nutrition in her life while competing at a professional level, that she experienced the misleading world of supplements and their inability to measure up.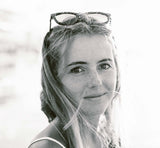 With surfers in mind, she created a product that would support the body in a physically demanding environment. A product great for the outdoor enthusiasts but also a benefit to everyone. It increases muscle protein synthesis, supports the immune system, and replenishes the skin to reduce the signs of ageing. Did she mention it tastes great, is sustainably sourced, heavily researched, and is backed by science?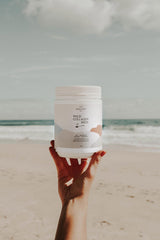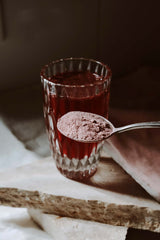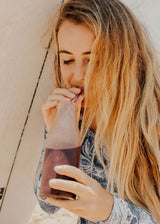 OUR PURPOSE
Here at That Healthy Co, we believe education is power. We challenge the mainstream minds and believe food can be the most powerful tool for prevention and one of the greatest forms of medicine. We aim to educate others in order to make better quality choices; not just in food and products, but in everyday life. We hope that by creating a product that is clean, transparent, and free from artificial ingredients, you will be inspired to look closer at what you consume every day.
Quality matters.
The "why" behind That Healthy Co.
Tune into this podcast with founder Tarnea O'Meara to learn about the "why" behind Wild Collagen Reds and the path before it. From travelling in a bus for two years, surfing the globe, studying nutrition, creating a business to now up in Barcelona for chiropractic.
GET THE GOODS
Shop the collagen or one of our nutritionist-guided meal plans to support you in your health journey.